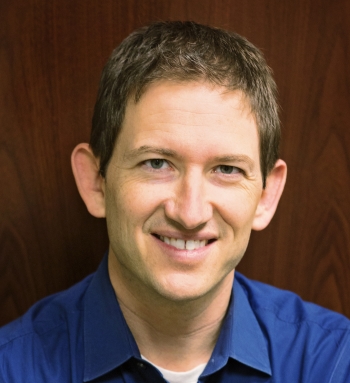 Dr. Steven Cole, Dallas allergist and a Texas native, received his Bachelor of Science degree, cum laude, from Angelo State University where he met his wife and subsequently obtained his D.O. from University of North Texas Health Science Center in 2000.
Following a residency in Internal Medicine at Baylor University Medical Center in Dallas, he returned to University of North Texas Health Science Center as an assistant professor where he was awarded Teacher of the Year honors. He completed a fellowship in Allergy and Immunology at the University of South Florida in Tampa where he served as chief fellow and scored in the 100th percentile in the nation on the In-Training Board Examination for Allergy & Immunology.
Dr. Cole and his wife are thrilled to be back home in Texas with their two active, young boys. Away from the office, Dr. Cole spends his time with his family and enjoys sharing his love for tennis with his sons.
University of South Florida, Tampa, Florida Fellowship in Allergy and Immunology; July 2005-June 2007.
Baylor University Medical Center, Dallas, Texas Internship and Residency in Internal Medicine; July 2000-June 2003 Graduated with Honors: In-Training Examination Excellence Award
University of North Texas Health Science Center, Fort Worth, Texas D.O. with Honors; August 1996-May 2000 Graduated 3rd of 108
Angelo State University, San Angelo, Texas B.S. Biology, cum laude; May 1995
Board Certified in Allergy & Immunology
| | |
| --- | --- |
| 1996-2000 | Dean's List; University of North Texas Health Science Center |
| 1997 | Psi Sigma Alpha Honor Society, University of North Texas Health Science Center |
| 1999 | Tex Roberts Academic Excellence Award, University of North Texas Health Science Center |
| 1999 | Auxiliary to TOMA Merit Scholarship; University of North Texas Health Science Center |
| 1999 | Who's Who Among Students in American Universities and Colleges; University of North Texas Health Science Center |
| 2000 | President's Scholar Award; University of North Texas Health Science Center |
| 2003 | In-Training Examination Excellence Award; Baylor University Medical Center |
| 2003-2005 | Assistant Professor of Medicine, Department of Internal Medicine University of North Texas Health Science Center |
| 2004 | Teacher of the Year; Osteopathic Medical Center of Texas |
| 2006 | Outstanding Abstract Award—First Place; Florida Allergy Asthma and Immunology Society Annual Meeting |
| 2006-2007 | Co-editor for Allergy and Immunology Lecture Series, World Allergy Organization and University of South Florida |
| 2006-2007 | Chief Fellow, University of South Florida College of Medicine, Division of Allergy and Immunology, Tampa, FL |
| 2007 | 100th percentile in the nation on the In-Training Board Examination for Allergy & Immunology |
| 2007 | Outstanding Abstract Award—First Place; Florida Allergy Asthma and Immunology Society Annual Meeting |